Let's build a better world together / Moving Ahead. Together. /Your Partner for Business Growth
CIA-GLOCAL VENTURE LLP (CGV) is an Accredited Global Management Consultancy & Advisory Firm. We are known for our exceptional work and transformational ideas in the field of Techno-Commercial Diligence and other disciplines. We are highly driven to offer value to our clientele from the Banking & Investor, Infrastructure, and other non-infrastructure sectors.

We ensure providing top-notch services and cost-effective solutions to our esteemed clientele.

Be the Change Leader in Management Consultancy & Advisory Services ensuring 'Realistic and Value Driven Outcome' by infusing "Constructive and Innovative Applications (CIA) with the adaptation of the Best Global Practices customized to local needs (GLOCAL)".

Be the Preferred Partner to Glocal Businesses with PPP (Practical, Purposeful & Proactive) Engagements Imparting 'Real, Valuable, Sustainable' Solutions with Hand Holding Support to enthuse Trust & Transparency.
Journey of Growth / Triumphs
Journey of Growth/ Triumphs
2013-2015

Arpita & Alok C. Sapre founded a partnership firm 'CIA-GLOCAL' (July 7, 2013) with a focus on giving back to the industry by sharing the garnered experience and acquired knowledge and started with Business Transformation services and Project Advisory.

Restructuring, Setting up Businesses for a few European firms, setting up or strengthening their operations in India viz Mccaferri and Hydrokast.

Strategic Partner Search for Infrastructure firms and Project Risk Assessment with Banks

2015-2017

'CIA-GLOCAL VENTURE LLP (CGV)' was incorporated with MCA in Feb 2015, strengthening its visibility, transparency, and trust with Clientele and adopting the experience of 'CIA-GLOCAL'.

Started Technical diligence, business assessments & risk study/LE roles with banks.

Empanelled with various leading private banks viz. HDFC, SCB, and ICICI.

Business segmentation, Strategic partner search & Project monitoring services.
2017-2019

Deepening trust, repetitive engagements, and diversification with existing clientele.

Market study and Successful on-boarding of new clientele for various banks 

Diversification to Road Asset Management groups i.e., GIP, MMHL, DRAIPL
2019 onwards

Fusion of Infra & Non-Infra segments added to the sector-agnostic portfolio.

Indian Banks Association's empanelment as ASM (Agency for Specialized Monitoring)

400 assessments worth 18Bn and counting.

Addition to  Clientele: RBL, BOI, PNB, YES Bank, Central Bank of India & Saraswat Bank.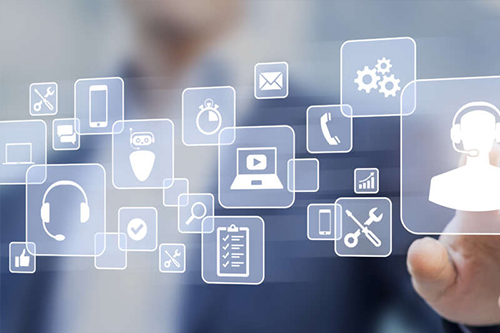 Why CGV?
Track record of 400+ successful assignments

Proficiency to manage and monitor efficiently

Distinguished domain expertise

Hands-on experience in  managing complex projects and influencing companies

Collaborating with clients to deliver long term value

Provide customized solutions

Believe minimum-process maximum-impact  
Phone: 800-454-9272
Working from home meant we could vary snack and coffee breaks, change our desks or…