Mentor & Senior Advisor – Mr.  Sharad  W. Mohgoankar
B.E.(Hons) 1959 with more than 55 years of humongous experience in area of water resources, irrigation Dams & canal network, Hydropower projects with expertise in design, operation & commissioning of large projects in Madhya Pradesh. He was spear head of water resource department as Secretary & also a member of arbitration tribunal. He is still actively contributing to industry & Mentors us on techno-commercial managerial aspects of business.
Chairman & Managing Director – Mr. Alok Chandrashekhar Sapre
An MBA  and Alumni of Indian School of Business with specialized courses on management from Wharton & Kellogg in USA & FDC in Brazil,  Bachelor in Civil Engineering  & Masters in Hydro-Electric with B.A Economics. Had a modest start to career as a Water resource Engineer reached to CEO & Director of Indian & Multinational Companies with diverse infrastructure experience of more than  30 years.  He is a management expert in Global Infrastructure, Project Management and Strategy. He is an empaneled expert with Leading private banks in India & has a dream to change outlook of Indian Infrastructure, Real Estate & Construction industry towards better global practices & cater for global out sourcing needs. He has responsibility of tying up finances & Global partnerships for CGV.
An accomplished Civil Engineer from NIT, Durgapur in 1972, having done specialized courses in field of energy from Germany, USA & India, possesses diversified experience in turnkey execution of power plants in India & Overseas. Ministry of Electricity, Cyprus specially commended his role for a power plant in Cyprus. The first in-country indigenous engineering & design for 210 MW Turbo-Generator for a power plant in Maharashtra state is accredited to him. He has distinguished career spanning over 42 years with BHEL, Duke Flour Daniel (USA), Flour Corporation(USA), Isolux Corsan ( Spain).He epitomizes the innovation in engineering & believes in grooming the teams for future. He is now the Partner & Director of CIA-GLOCAL VENTURE LLP & responsible for GEC & DOS portfolios for growth.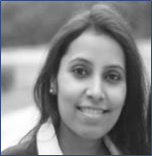 Director Business Development & Marketing – Ms. Gayatri Chauhan
A LEED Certified Scholar Architect from IIT Roorkee with  MBA from ISB  and a GRIHA Trainer & Evaluator with 10+ years of experience with expertise in Sustainability & Green Infrastructure Services (Swedish Institute, Sweden).  Recognised as Young Top potential woman Leader. She has proved her mettle working with Biodiversity Conservation India Ltd, Wipro Technologies, Bangalore  and Kolte Patil Developers Ltd., Pune.
Our Knowledge Source – Our Advisors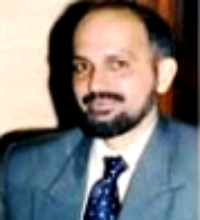 Shashank Vaidya
A Gold medallist Post graduate in Structural Engineering from IIT Madras, three times gold medallist for outstanding performance in Indian Railways, where he worked for more than 18 years He was Head of Engineering and R&D in HCC, during this period HCC filed for 5-6 patents. Personally filed for a patent for a device in the field of concrete. He is an well known expert in field of  quality assurance, Engineering & design. He conducts work shop on Quality, Value Engineering & Innovation for leading organizations. He is an excellent corporate trainer & multitalented engineering manager.
Jagdish Raje
A B.E. Graduate from MIT Mysore, M. Tech. in civil engineering from IIT Madras,  A Fellow of the Indian Association of Structural Engineers, a lifetime member of the Indian Society for Hydraulics and a member of the Royal Institute of Chartered Surveyors of UK. Long & illustrious career with more than 30 years of experience in Design & supervision industry in India, Indonesia & Kuwait.  He successfully Led Kirby Building System across 3 countries as Design Manager,  Headed Frischmann Prabhu India Pvt. Ltd. And was CEO of Hincon  Technoconsult Ltd.to mention few of his accolades. He is a accomplished designer for Hydropower projects.
Satish Parchure
A Mechanical Engineer from VNIT, Nagpur and PGDM –IIM Kolkata, A Certified Lead Assessor for Quality Systems and a President's Medal winner for Diploma in Transport Economics and Management.  He has Worked with Larsen and Toubro, UB Group and was Managing Director for US Interactive, an Indian subsidiary of a software company based in California,US. With more than 3 decades of rich experience in setting up and managing Profit Centre Operations involving management and marketing of a wide bandwidth of products & services, proven ability of managing responsibilities across a gamut of functions and achieving pre-set revenue and profitability targets. Extensive exposure to IT, Metals, Urban Transportation, Power, Steel, Cement, Mining and Infrastructure sectors.
Budgur Radhakrishnan Srikanth
A dynamic and versatile professional with about 35 years of rich experience in global Project Management, having vast Techno-commercial knowledge with Expertise in Strategies for organizational growth, holds Post Graduate Diploma (Management) from Indian Institute of Management, Kolkata, Bachelor of Technology (Chemical Engineering) from Indian Institute of Technology & having Master's Certificate from International Association of Commercial & Contract Management, Claims management by Knowles & Co in Dubai. Has worked with oil & gas sector in companies like Qatar Petroleum, Patrofac E&C, Dodsal PTE ltd and GMR for highways sector. He is an authority on risk & contract claim management.
Prof.  Shrikant  B.  Shringarputale
A Mining & Rock Mechanics Consultant , he is a Bachelor in Mining Engineering, Masters in Engineering Rock Mechanics from London University & D.I.C. in Engineering Rock Mechanics from Imperial College of Science (Royal School of Mines), London. He possesses Mine Managers First Class Certificate of Competency, Metalliferous Unrestricted, 1978.he is a Fellow of the Institution of Engineers (India)(FIE), Member, International Society of Rock Mechanics (ISRM), Founder Member, Indian Society for Rock Mechanics & Tunnelling Technology (ISRMTT), He has Published more than 20 research papers including two in International Journals. He advises leading infrastructure companies in finding pragmatic solutions to complex problems in achieving desired targets of volume of surface excavations or underground diverges & improving stability of excavations with cost effective techniques.